Well, August was a busy month for us, so when our friend, Tonya told us she was going to be on a Dragon Boat Team again this year, we decided we must go see what this is all about…..
Well, we were surprised !!! We had an awesome time at this Festival……. I hope you enjoy the photos.
These races took place this year in Bigfork, Montana, on the World Famous Flathead Lake!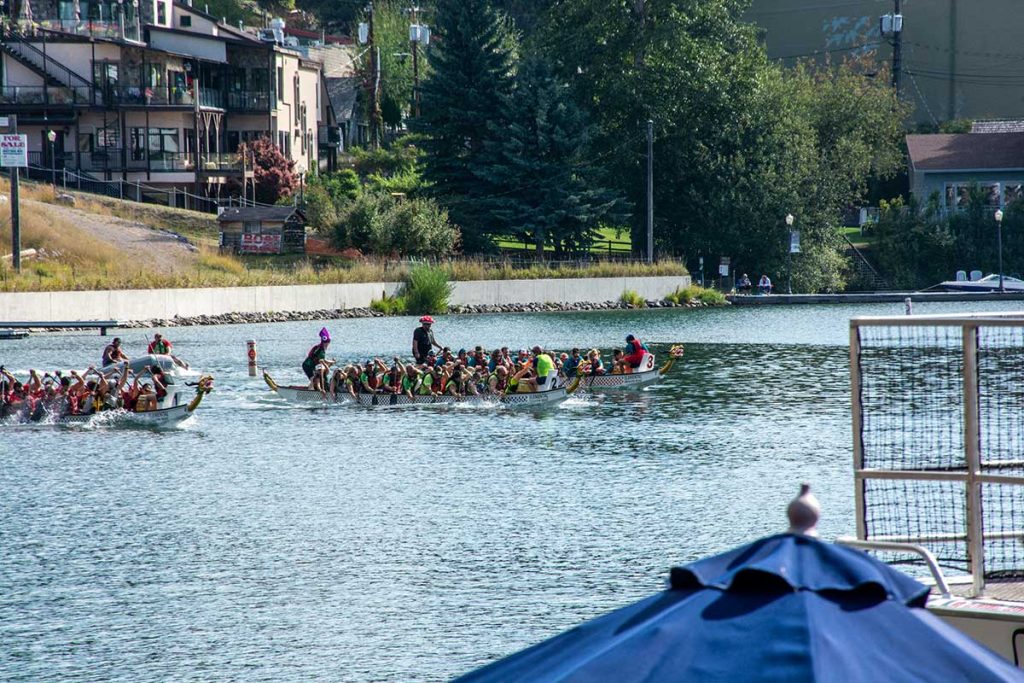 Starting a Race
Three Dragon Boats, 60 Paddlers, 3 Drummers and 3 Steering makes 66 individuals in hot competition with paddles flying! Surprising speeds were made on the race course.
Paddles Flying!
Digging in and giving it everything they had…………..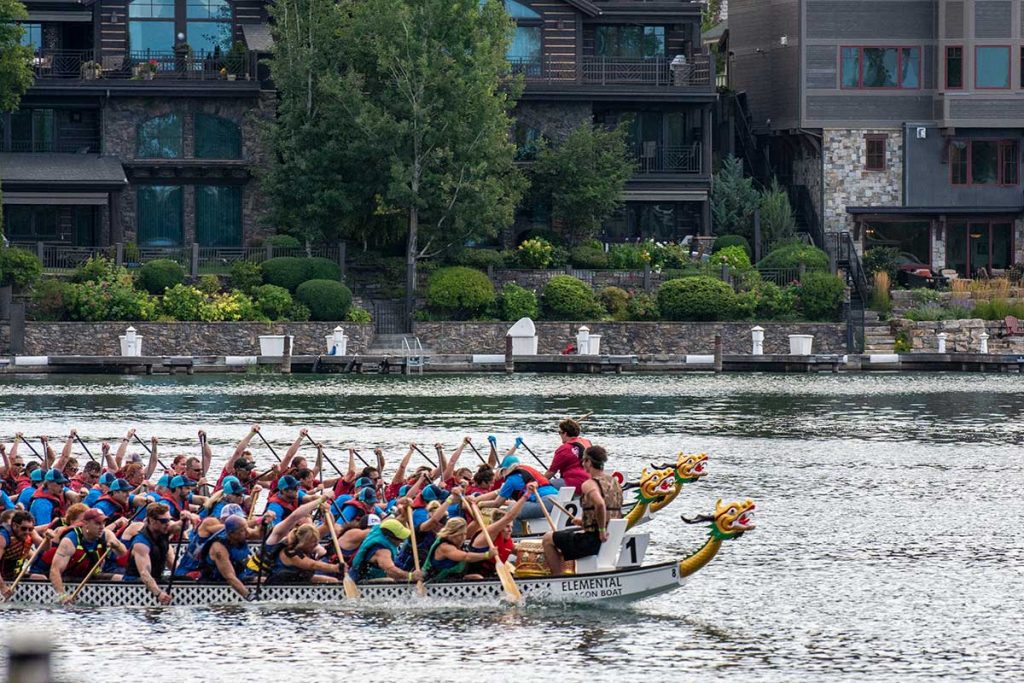 Talk about stiff competition!
Some of the races were really close…… These three boats came by mid-course within inches of each other!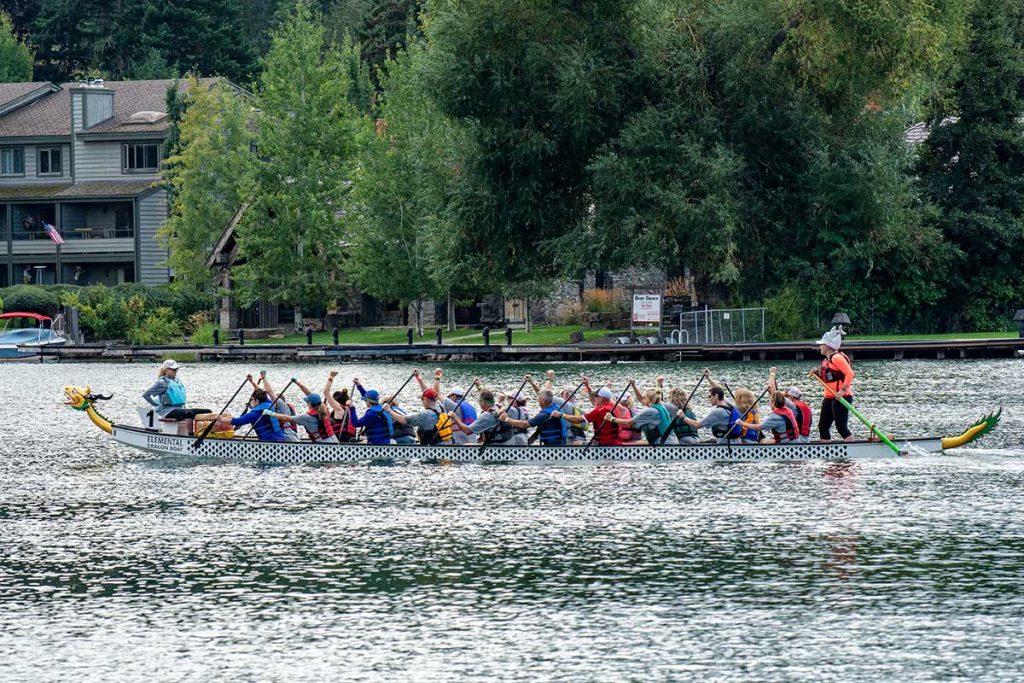 A Dragon Boat of Cancer Survivors heading for the starting line
Tonya was on a Dragon Boat that was crewed by Cancer Survivors. They were excited and grateful to be able to participate in such an event.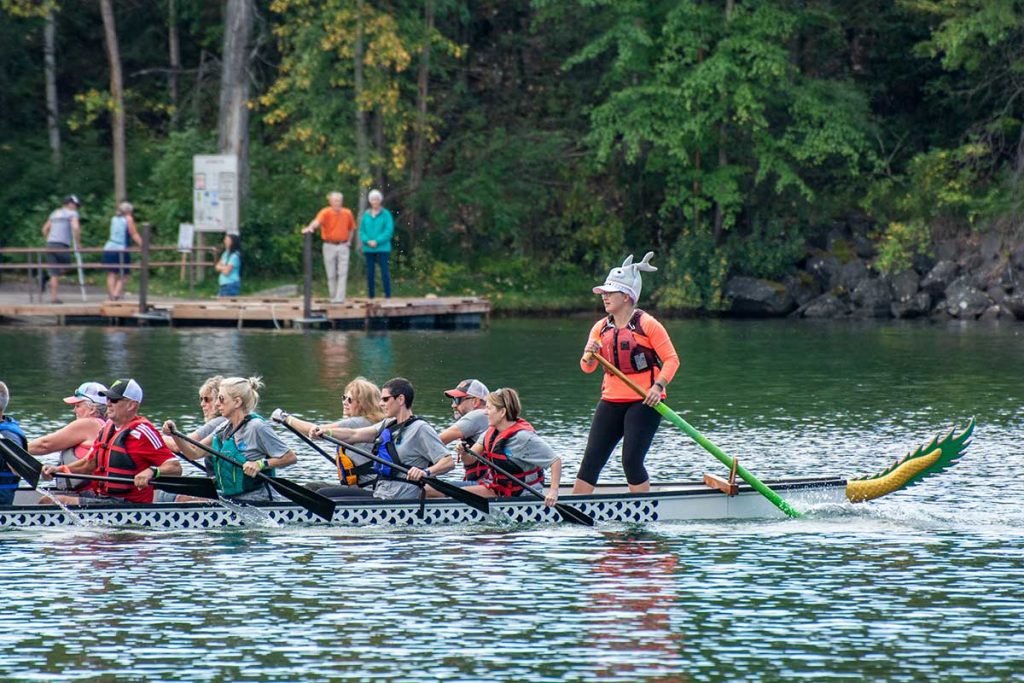 Steering? I would have had to have my feet Glued to the Boat!
Some studies are now showing that this type of extreme exercise is healthy for breast cancer survivors as well as many other people, just not to exhaustion. I would be exhausted by the time we would get TO the starting line……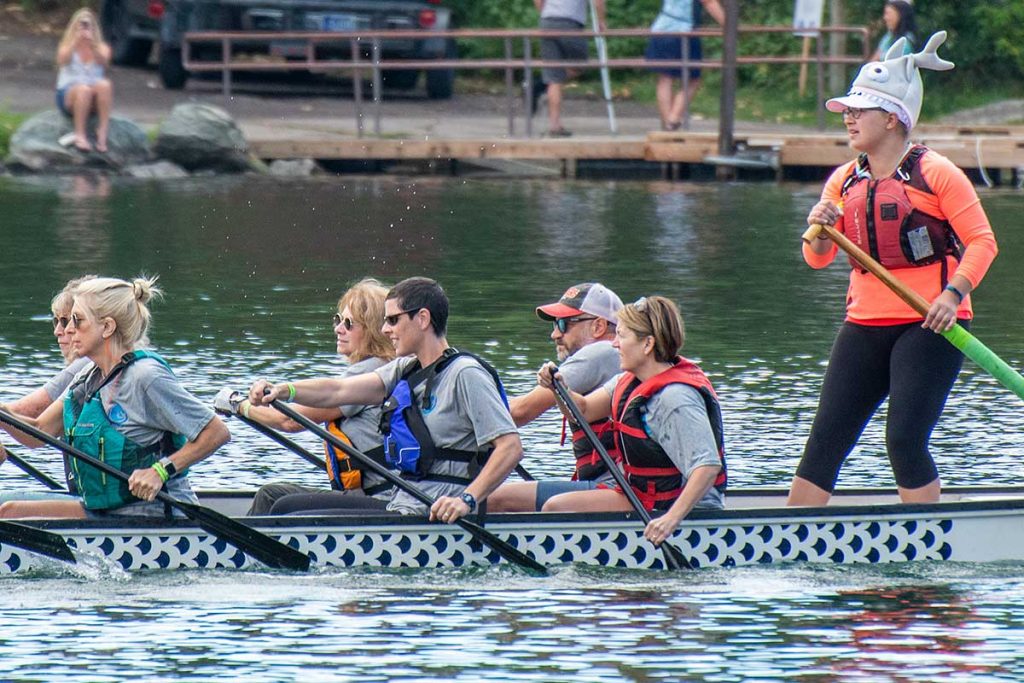 And they even look like they are having a great time……….
Tonya is even smiling! Debbie said to me "Joe, I think we should try out for a team". My mind said, "yeah, great idea", my arms said "who are you kidding" and my shoulders said "we are NOT doing that". It is nerve-wracking when your Mind and your Body live in two different time zones, maybe in my case they are on two different planets…………
Dragon Boats
These Dragon Boats are 40 feet long with 10 seats for 20 paddlers a drummer and a person steering. The drums are set to a cadence for the rowers to row by. You have to learn to listen to your own drummer though…that was confusing!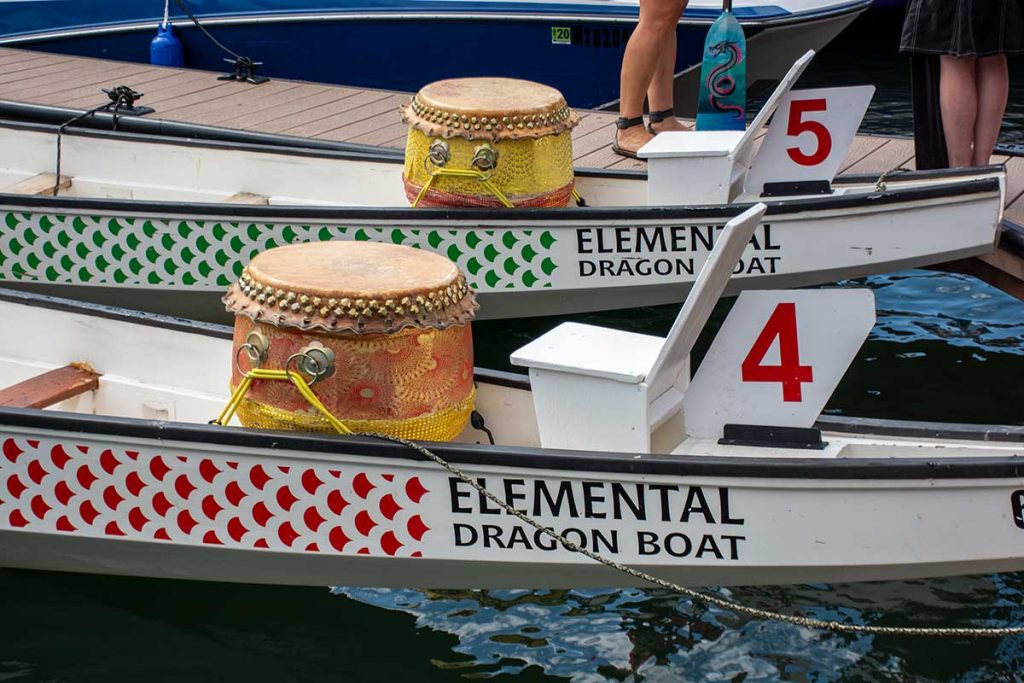 The Drums
The Drums make interesting faces as the boats are waiting to be loaded.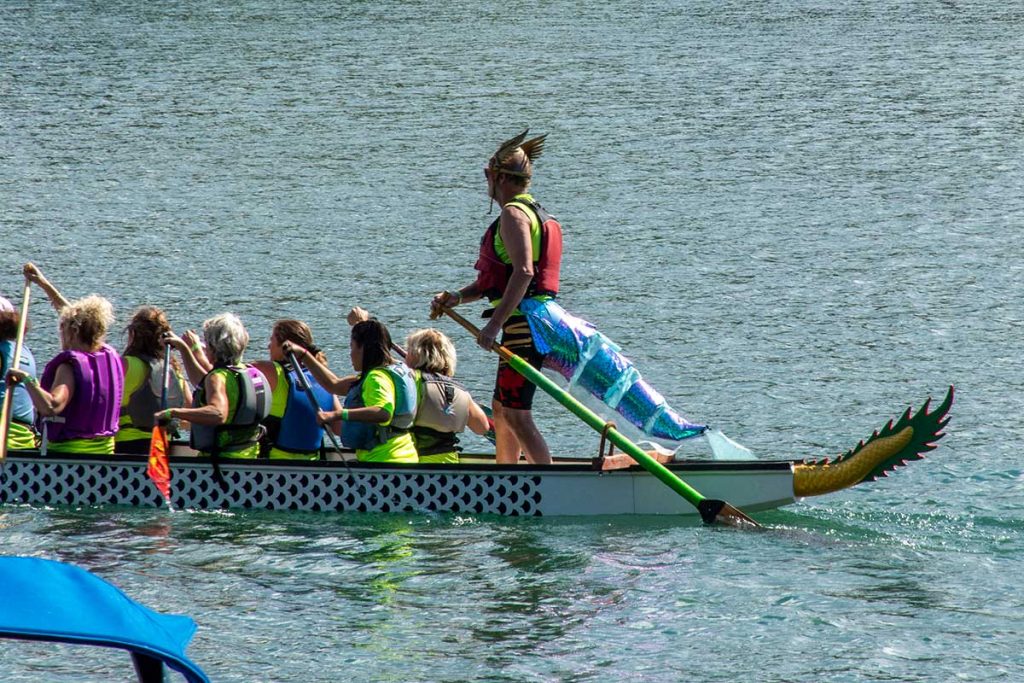 What a Costume!
Even the Steering people and the Drummers got into the spirit of things with their costumes.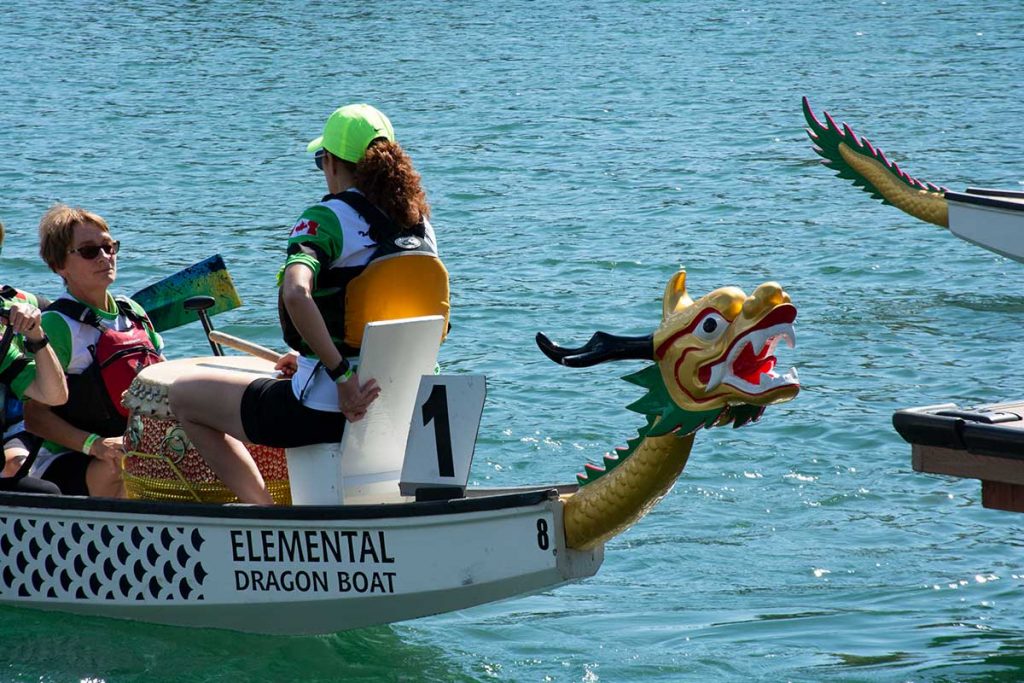 A team from Canada
Teams come from all over the Country and Canada to compete in these Races. This team was from Canada, notice the Maple Leaf on her shoulder patch. The Dragon Heads are an awesome carving. Do you think that was patterned after a real dragon, or did someone just make it up??? I think it was real……..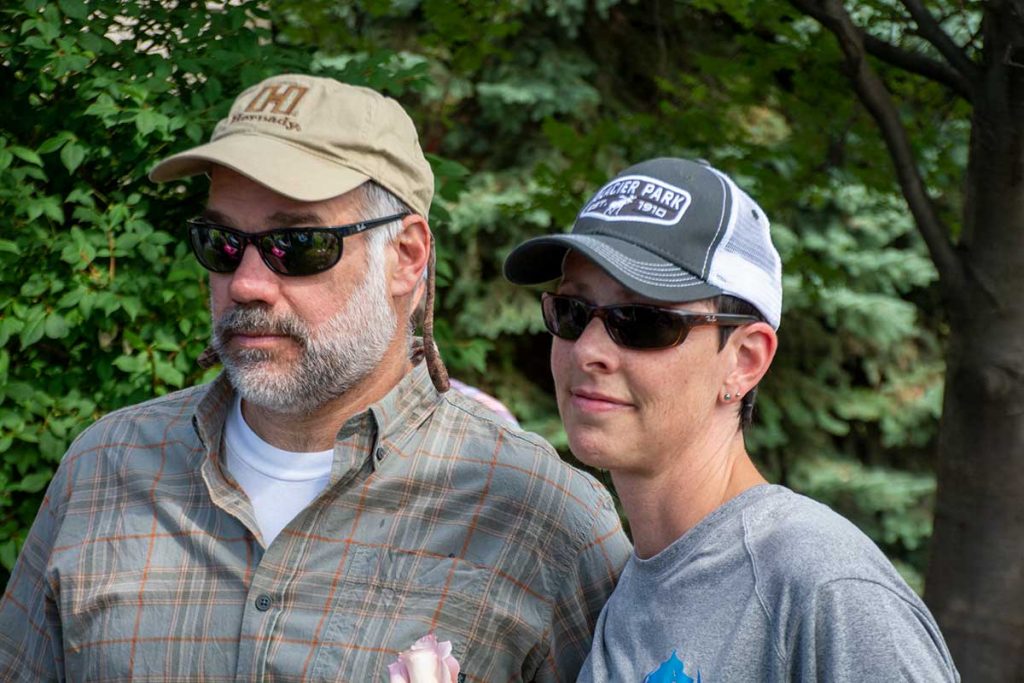 Tom and Tonya
Tom and Tonya were enjoying the Festival as a lady was singing an original song she wrote for this Festival, honoring those that have survived Cancer.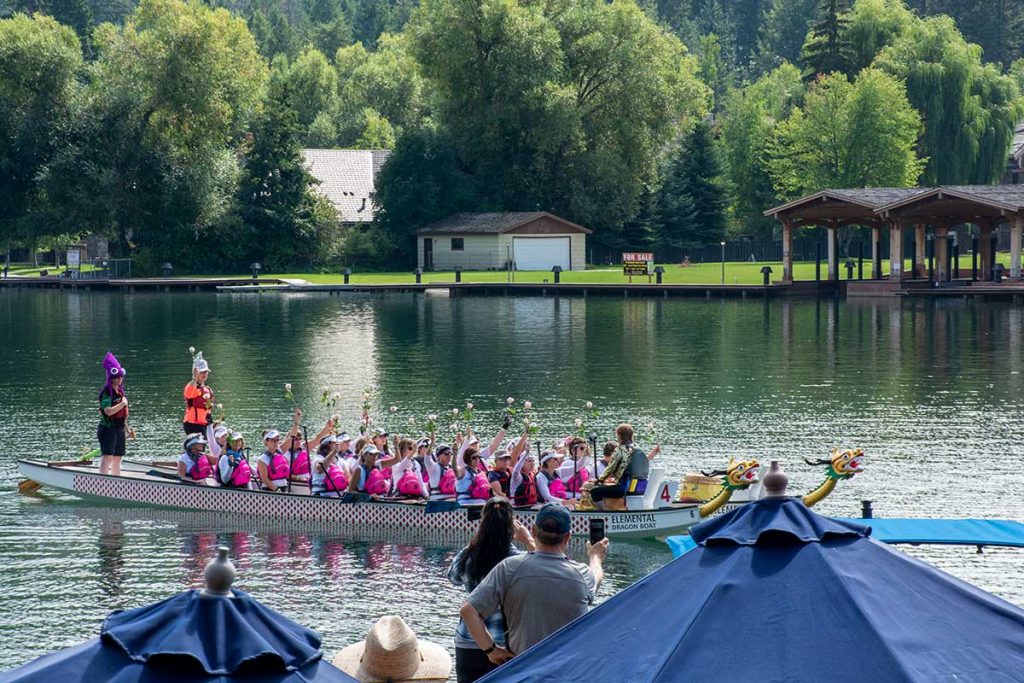 Another Cancer Survivor Crew
During the Festival, the Survivors of Cancer were honored by a standing ovation from the croud and other events. Each Survivor was given a rose which the ones in the boat are holding high!
A Unicorn???
Even a Unicorn was enjoying the Festivities.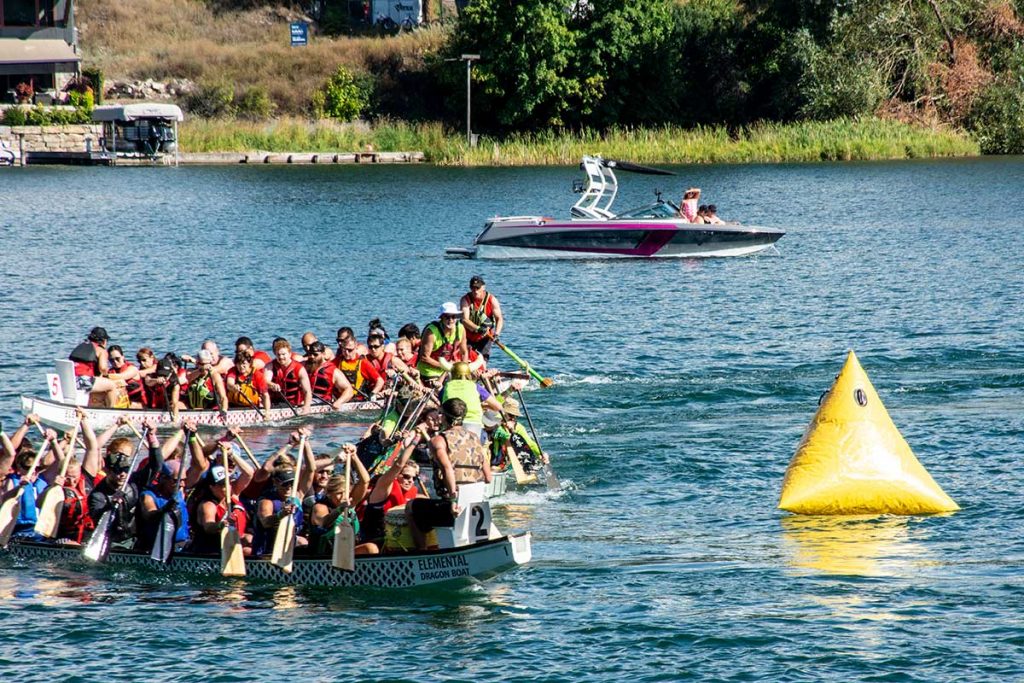 The Finale
Three Dragon Boats, 60 Flying Paddles, 3 Steering, and 3 Drumming, all withing a few feet of each other! What a Wild Ride!!!
Well, I hope you enjoyed this trip…….. WE DID!!!
And on the way back to the car with or friends, Nancy and Corey, my Mind is awed by the Festival, and my Feet are saying "can't you get off me!" my legs are saying "we have had it, we are folding up" and my Mind is saying "Oh, come on! it is just a few more steps to the car" and my Body says "yes, if my legs were 50 feet long!" Well, anyway with some struggles, we made it back to the car and Mind and Body finally were both happy, but as usual, it did not last long until they were at it again……..just not getting along!