Ezy-Stor Workbench
Garage Hard Maple Workbench
Not enough room in your garage for a workbench? The Ezy-Stor Workbench stores quickly to less than one foot from the garage wall.
Always cleaned off and ready to use.
Available in 4 sizes.
Options on height from floor.
Other options available.
Does this look like your Workbench???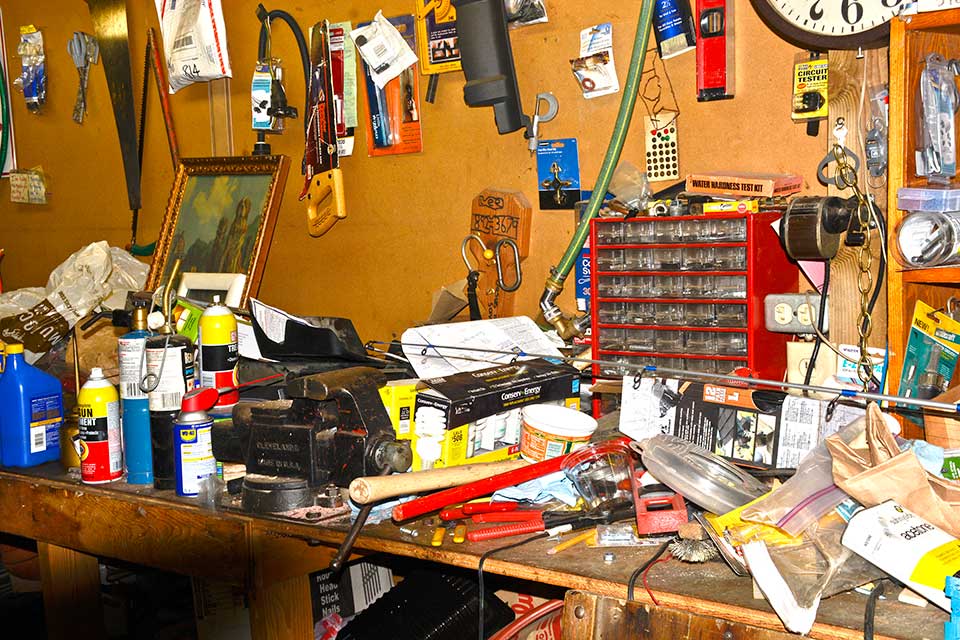 Note: The vise is a quick disconnect model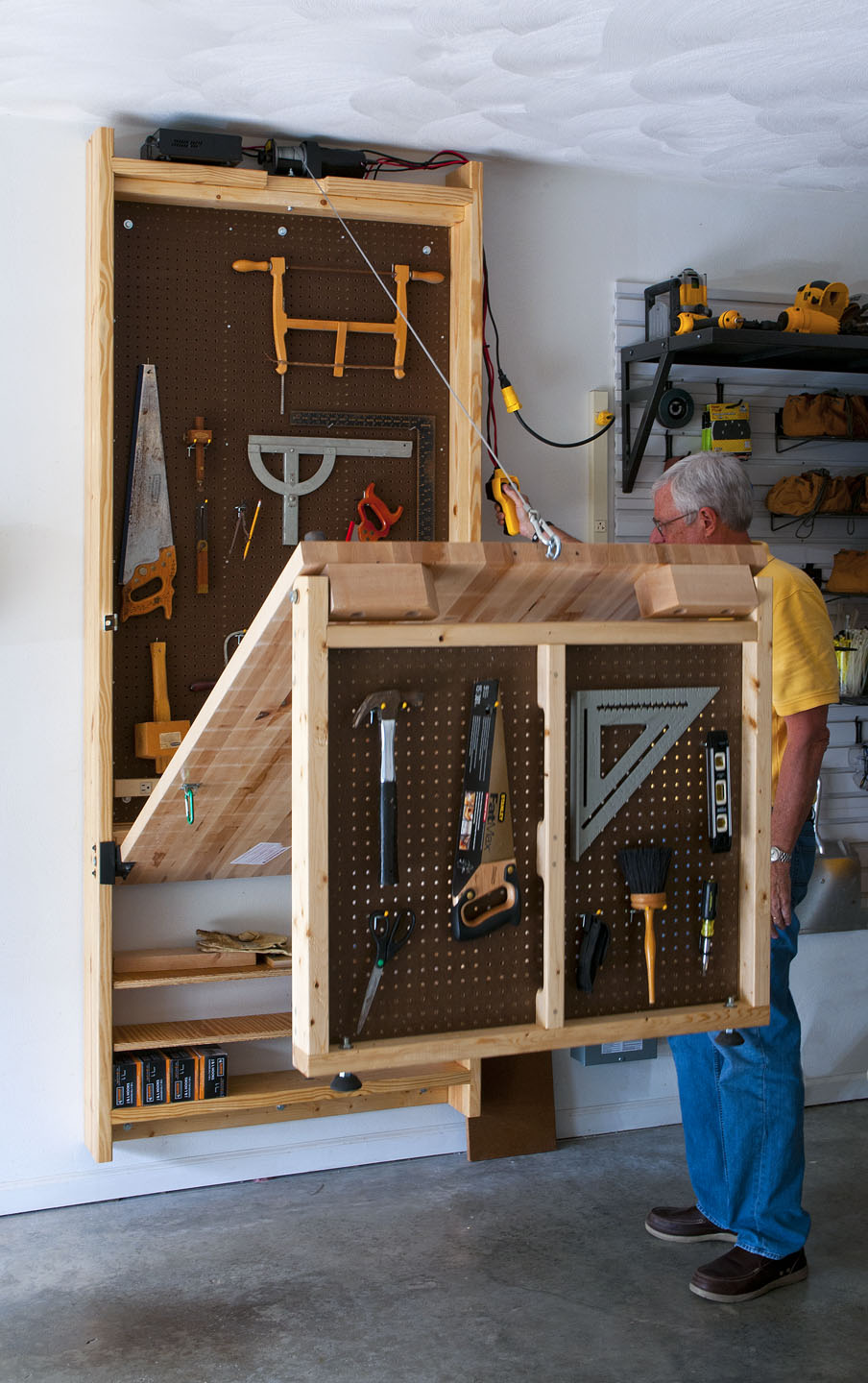 Ezy-Stor Workbench
Stores away in seconds
Stores away quickly with the push of a button.
Quickly moves down ready to use.
Ezy-Stor Workbench
Out of the way
Requires only about 3 square feet of floor space.
Less than a foot from the wall.
The Model shown is for your reference. Each Ezy-Stor Workbench is custom made and the design and color will vary as to customer specifications.
Many options are available. Your Ezy-Stor Workbench would be made to meet your requirements.
The tools shown in these photographs are not supplied with an Ezy-Stor Workbench.