Canada Alberta, British Columbia & the Yukon
Explore the grandeur of this incredibly rich and diverse landscape, where wildlife abounds. Alberta and British Columbia are stunning with a mountainous terrain and glaciers, while the Yukon Territory is all that and more, with its tundra and boreal forests. It's name, Yukon is from the native word, "Yuk-un-ah" which means "Great River" referring to the great Yukon River that flows across the territory, through Alaska, and into the Bering Sea.
Canadian Landscapes
and Wildlife
Home of Great Forest lands, Rivers and Lakes
Our focus is on the Western side of Canada as we journeyed to Alaska. We didn't expect to find such remarkable landscapes and abundant wildlife. Truly an exceptional place to travel and enjoy. I will say that our conversations were limited though. All we could really say was, "Wow!"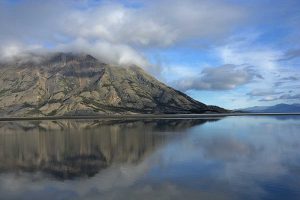 Banff National Park
Canada's First National Park
Banff was established in 1885 and is a area made up of 2, 564 miles of mountains, glaciers, ice fields, and dense forests. It is also a large tourist destination with over 3 million visitors annually. There is no end to the things that you can enjoy in this natural playground. From hiking to biking, fishing and camping, to all forms of winter activities. This place is not to be missed.
---
Jasper National Park
Canada's Largest National Park
Not to be outdone, Jasper NP is 140 miles long from Lake Louise to Jasper, with the Icefields Parkway paralleling the continental divide. It provides access to The Athabasca and Sunwapta Falls and the Icefields. With so much to see and do, a return to this park is required!